DIGIOP is an agile software company headquartered in Indianapolis, Indiana that provides intelligent visual integration to your business systems by focusing on new ways to utilize video as data.
​
By combining the power of video with information from back-office systems, DIGIOP extends the value of video beyond traditional surveillance benefits of loss prevention, risk management, and security. DIGIOP solutions provide real-time and recorded, video-enhanced business intelligence for operations, marketing, merchandising, and information technology groups.
Contact DIGIOP of Colorado
346 Main Street
Grand Junction, CO 81501
970-216-9288
The Team
Work. Play. Sleep. This is how Kevin and Valerie, DIGIOP franchise owners, organize life.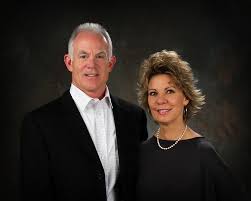 Retired, but not tired after 20 years as franchise business owners, the team became franchise business consultants. In life, one thing leads to another. A business search for a client led Kevin to DIGIOP. Integrating data information with loss prevention grabbed Kevin's attention. In short order, the couple bought plane tickets, attended Discovery Day, and became franchise owners.
Kevin and Valerie are exercise enthusiasts, french fry connoisseurs, and dog lovers. Kevin and Valerie have one son, Swain, a software engineer who makes Denver his home. With no grandchildren and feeling not too old, but not too young the couple plan to devote the next best 10 years of their life seeing the USA.
DIGIOP is a perfect fit.