Report Builder: Made to Order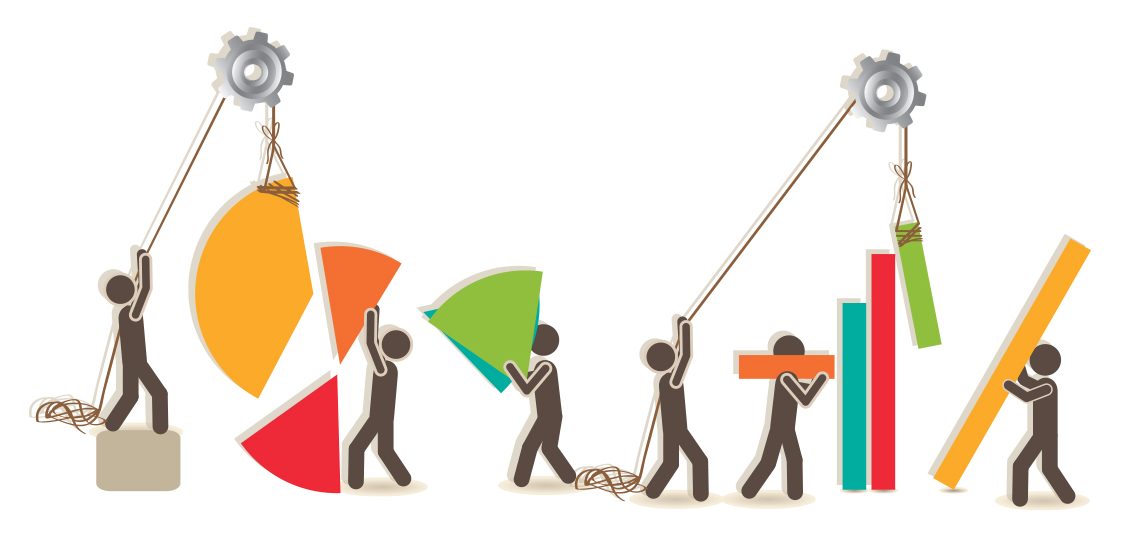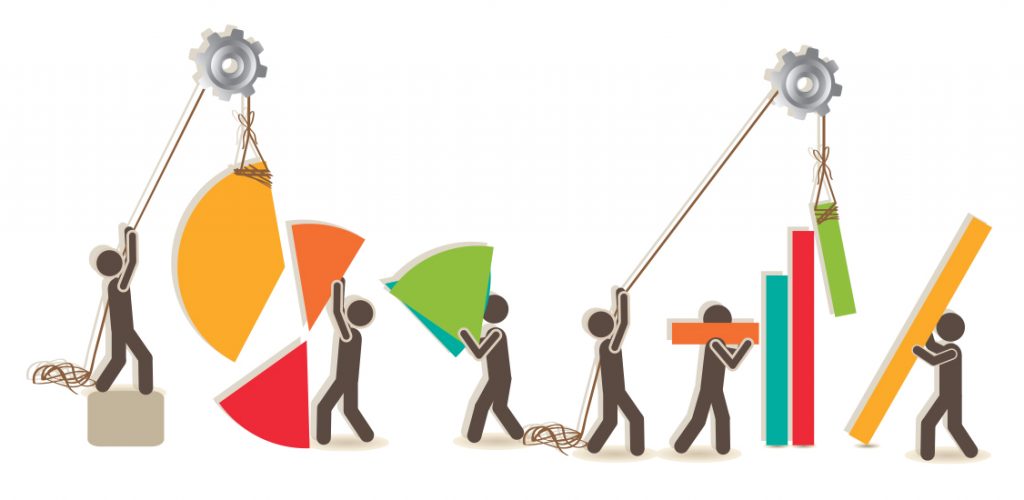 Sometimes you want a full three-course meal and other times, you just need a quick snack.
DIGIOP CARBON offers a full menu of report building options. Just like the diversity of your menu selections, DIGIOP CARBON serves up a full selection of powerhouse exception reports—as well as on-the-fly, quick reports, whipped up in seconds.
Ready Made Reports
The core function of DIGIOP CARBON is to pair exception data with associated video, in a single dashboard. Each morning, powerful reports are delivered to you. You choose the reports based on your needs, like Voids, Discounts, or Low Margin sales. The daily reports are simply laid out, illustrating the problem areas clearly.
Drill Down in Report Builder
Next drill down on exception data from an enterprise-level to see the exact transaction and associated video. Review flagged interactions and tag each with notes ("needs for training") or add to a working case file within DIGIOP CARBON.
With one-click exporting, case files can be shared with HR, law enforcement agencies, or among managers.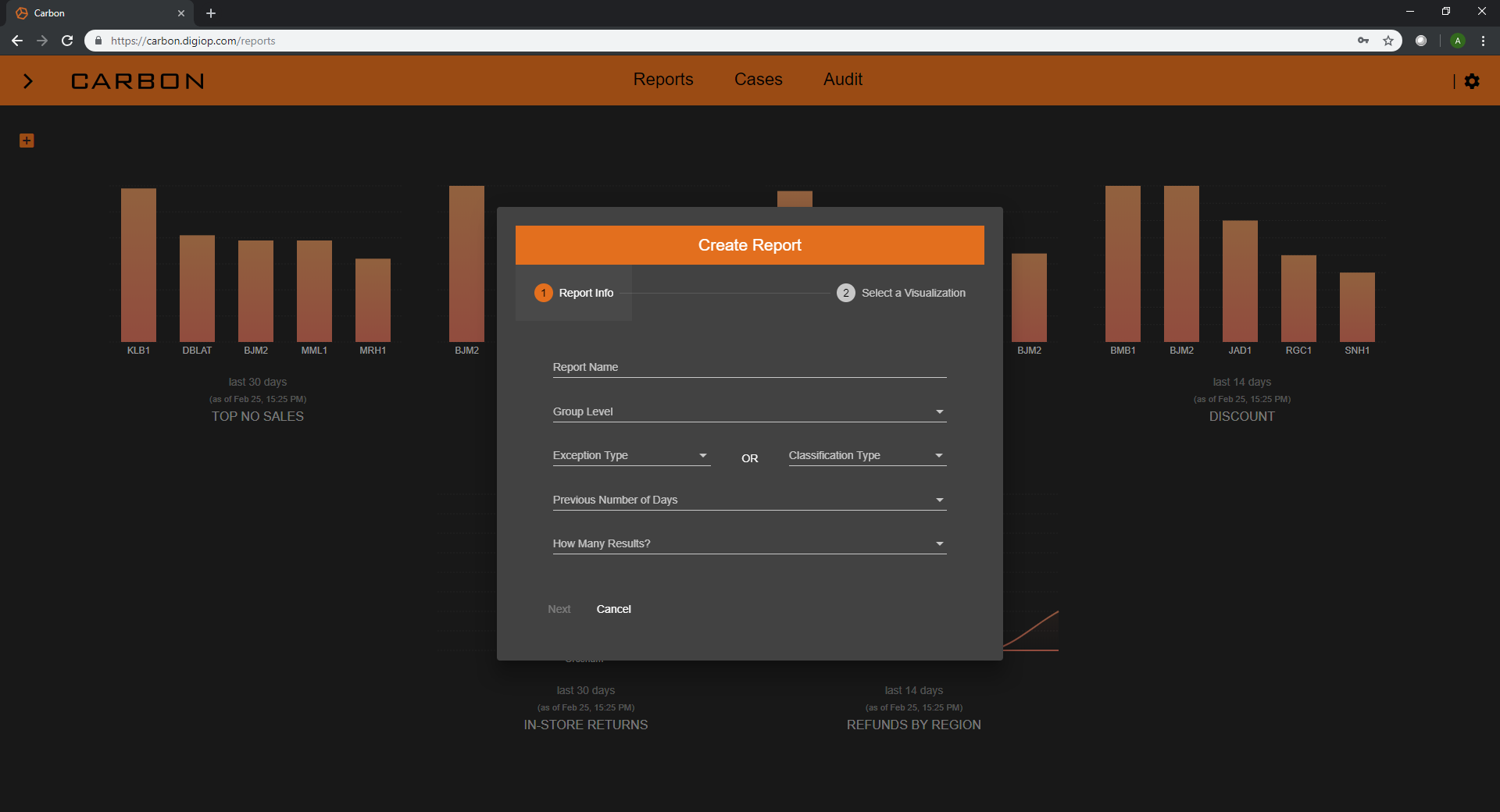 You can even create To-Do lists for your managers, assigning exception reports and videos to review. Manager's activities are recorded, showing you when and how they analyzed each report.
Hot and fresh?
Or made to order?
The ready-made reports deliver standard exceptions in a quick and easily assessed format. But with DIGIOP CARBON, you can also build complex queries to analyze more than just standard exceptions. For example, stack rank across your enterprise or select the exact slice of data you need, with video evidence displayed side-by-side.
Create standard reports or build them on the fly for quick assessments. The choice is yours.
The Long View

One of the most important reporting features of DIGIOP CARBON is the ability to analyze and view trending data across your whole enterprise. The powerful report builder analyzes exception reports across your stores, districts, and regions and quickly identifies problem areas. You can rapidly identify non-compliant areas and address any issues.
Knock down offending areas quickly and methodically, increasing profitability across the board by taking the most impactful steps with your limited amount of time.
Let us show you how quickly DIGIOP CARBON can identify risk and eliminate theft. It only takes a few minutes to demonstrate its powerful capabilities, utilizing its report builder.
---